Uncategorized
Kenya Government refuses to back down despite FIFA suspension
Kenya has been handed an indefinite ban by FIFA over Government interference
Sports CS Amina Mohamed says the Caretaker Committee will remain in place
FIFA want FKF secretariat reinstated
Sports Cabinet Secretary Amina Mohamed has refused to back down on her stance to disband the Football Kenya Federation, despite the country being handed an indefinite suspension by world football governing body FIFA.
This comes even as cracks begin to emerge in the Caretaker Committee formed by the CS to run the game in the country. The Committee on Wednesday said they were reverting back the running of the Division Two Leagues to the FKF branches.
This is even as they had warned clubs not to engage with the Federation, saying they were not mandated to carry out any football activities in the country.
The Division Two season had been protracted to start last weekend but couldn't take off as a mix up in fixtures and unavailability of referees who were said to be on a go slow hampered the kick off.
And, with the football family left at crossroads, the CS for Sports is adamant they will not back down on their ambition to 'clean up football'.
"The Caretaker Committee that I legally established and that is fully recognized by our laws, has been hard at work. They have organized matches between our team and Uganda, Rwanda and Egypt and paid allowances on time, and levelled the playing field between male and female referees and players. It needs to be celebrated,"
"We expected FIFA to take notice of all the positive developments taking place, allow us to carry on with our legally prescribed mandate to put our own house in order and then work with us on normalization and fresh elections. We instead learnt through the media of a suspension based on government interference," a statement from the CS stated.
World Football governing body last week slapped Kenya and Zimbabwe with indefinite suspensions over government interference. This is after both Ministries of Sport disbanded the Federation and installed committees to run the game.
In Kenya, beleaguered president Nick Mwendwa was hounded in and out of police cells for an entire month as an Anti-Corruption case, which has since failed to take off, was lodged against him.
CS Amina then tasked retired Chief Justice Aron Ringera with a caretaker Committee that has since been running football in the country.
But, the illegality of the Committee in the eyes of FIFA was seen vide a letter written to the FKF CEO Barry Otieno by Secretary General Fatma Samoura just after Kenya's ban was announced.
The letter said they do not recognize the Committee and the only way for the ban to be lifted was if it would be disbanded and running of football be handed back to the rightful FKF Secretariat.
And on Thursday, CS Amina reterated her desire to have a new FKF Office in place while appearing before Parliament.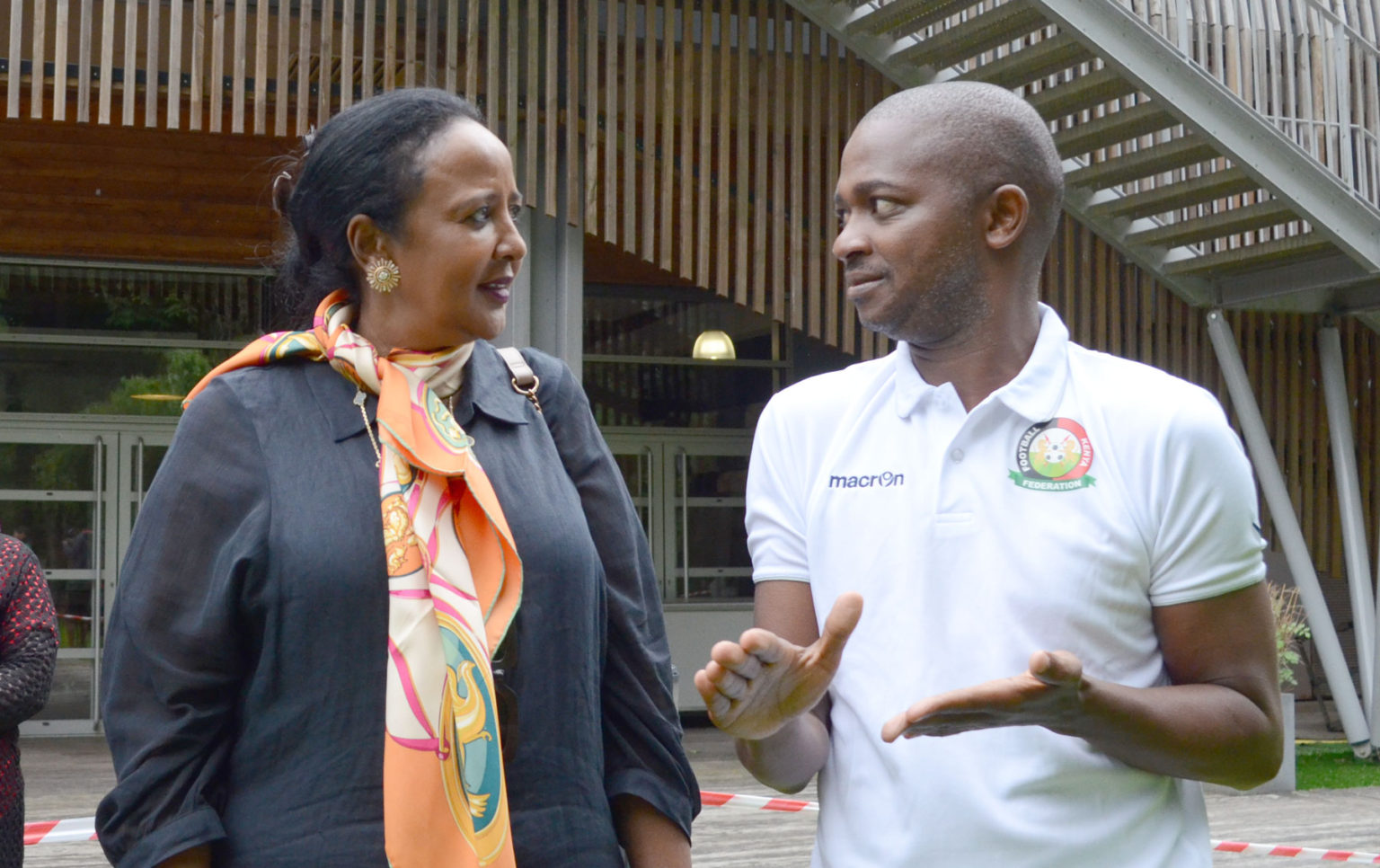 She stated that the suspension by FIFA will be a blessing in disguise and that it would give her committee time to fox the Kenyan game.
"We intend for the Committee to conclude its work in the next two months and submit the draft constitution to FIFA which will then allow for us to hold new elections," Amina said, as quoted by Capital FM.