Uncategorized
NOCK to construct massive multi-sports facility in Ruai
The Centre will be constructed with funds from the OlympAfrica Foundation
Ten schools from around the centre will benefit
The Centre will be used as a training base for national teams
The National Olympic Committee of Kenya (NOCK) will construct a mega multi-sports facility at the Muhuri Muchiri Grounds in Ruai, Nairobi, which will host training centres for Kenyan Olympic teams.
The centre, christened the OlympAfrika Kenya Centre had its ground breaking this week and is expected to be complete in the next two years.
The Centre, the first in Kenya and one among 37 others in Africa, will feature a multi-purpose indoor gymnasium for multiple sports and education activities.
It will also include a running track, football field, volleyball, basketball, handball, tennis courts and swimming pool.
In addition, it will have a restaurant, hostels, a health centre, spectator stands/bleachers and a perimeter wall.
It will be built under the auspices of OlympAfrica, with the main objective being to provide easily accessible sports for disadvantaged youth as well as advance social development through sport.
It will also be accessible to national teams and other team sports keen to put up training camps before various events and assignments.
The Kenyan Centre will be used to develop young sports talent, will have sporting, cultural and economic activities as well as involve the community involved in economic and educational programmes to improve their quality of life.
The National Olympic Committee has also identified 10 schools around the area which will enter into a partnership to ensure talent identification and spreading of Olympic Values to the students.
National Olympic Committee of Kenya boss Paul Tergat believes the centre will be the catalyst needed to unearth more sporting talent in the country.
"For the National Olympic Committee- Kenya (NOC-K), this marks a major milestone and accomplishment in a long-cherished desire to set up a facility for our young people to enjoy sport and undertake educational and social activities, through sport," said Tergat.
The construction of the facility will be financed by the OlympAfrica Foundation, but its running and maintenance will be managed by NOCK.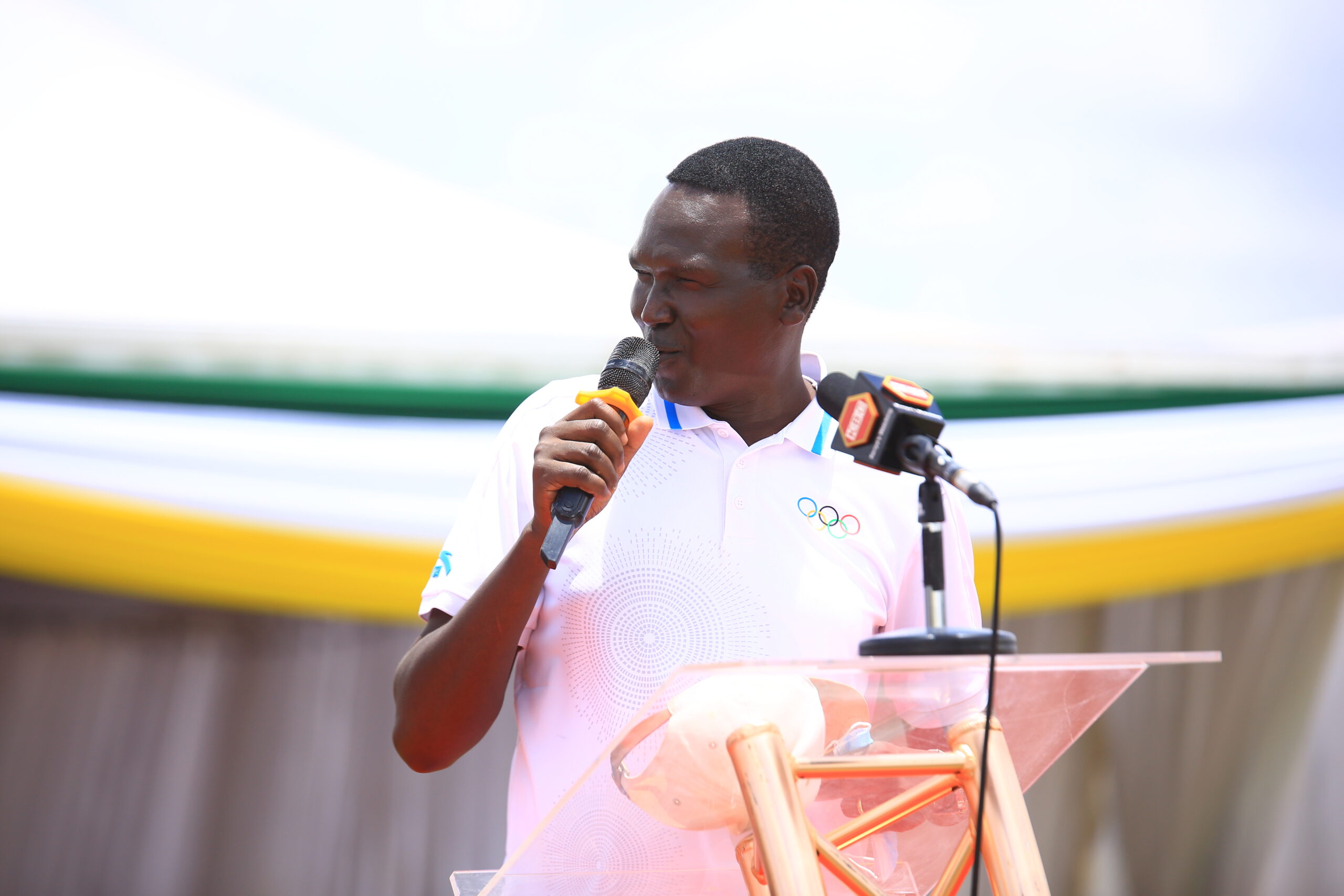 "For us, our responsibility, together with our partners, will simply be to ensure it operates smoothly and professionally while providing quality services to the talented athletes being discovered and nurtured here," said Tergat.
Also in attendance during the ground breaking of the facility was Nairobi Governor Ann Kananu and she said the establishment for a centre in the Capital would go a long way in tapping the huge amount of talent the city is laden with.
"This state of the art will be able to help the youths, it is my hope that this center will help the youths in the area. I am assured that my partnership with NOC-K will help generations to come. This is a legacy. I want to thank Dr. Tergat for a smooth ride as we change the sports face in the industry, we can't wait to return and unveil the project once it's done," Kananu said.
Senior athletes from National teams were also called to experience the sensational day. Malkia strikers Captain Mercy Moim, Rugby Lioness Captain Janet Okello, Tennis Professional player Changawa Ishmael and Lioness Basketball Point Guard Natalie Akinyi.
"This is the best thing an athlete would dream of. NOC-K has come up with an outstanding project. Not only to athletes in Kasarani but also the country. This is a motivation to all athletes, we shall have a facility to come and train, both indoor and outdoor. There's also an education facility, a motivation to all young athletes and the community around." Said Moim, who was one of Kenya's flag bearers at the Tokyo Olympic Games said.
Her sentiments were shared by Rugby star Okello who said; "Sports has changed my life. I'm in awe of how come I have travelled and grown as an individual. I'm happy to hear that the community around will get jobs by building the center and getting employed in the facility. Sports is a way for the youths to evade drugs, crime and immorality."