Uncategorized
World record holders Kipchoge, Brigid Kosgei look to light up Tokyo
Tokyo is the only Major Marathon Kipchoge has not run in
The World record holder eyes a Course Record time
Brigid Kosgei is seeking her fifth Marathon victory
World record holders Eliud Kipchoge and Brigid Kosgei will be the star attractions at Sunday morning's Tokyo Marathon, the two returning to Japan for the first time since the Olympic Games.
While Kosgei clinched silver at the Games, coming second behind Peres Jepchirchir, Kipchoge became only the third man in history to win back to back Olympic Gold Medals in the marathon when he emerged victorious.
Kipchoge will be running the Tokyo Marathon for the first time ever, the Japanese event being one of only three Major Marathons he has not run in.
The Marathon GOAT (Greatest of All Time) is seeking to ink even more history to his name by winning a 14th marathon out of 16 he will have competed in when he steps on the Tokyo tarmac on Sunday morning.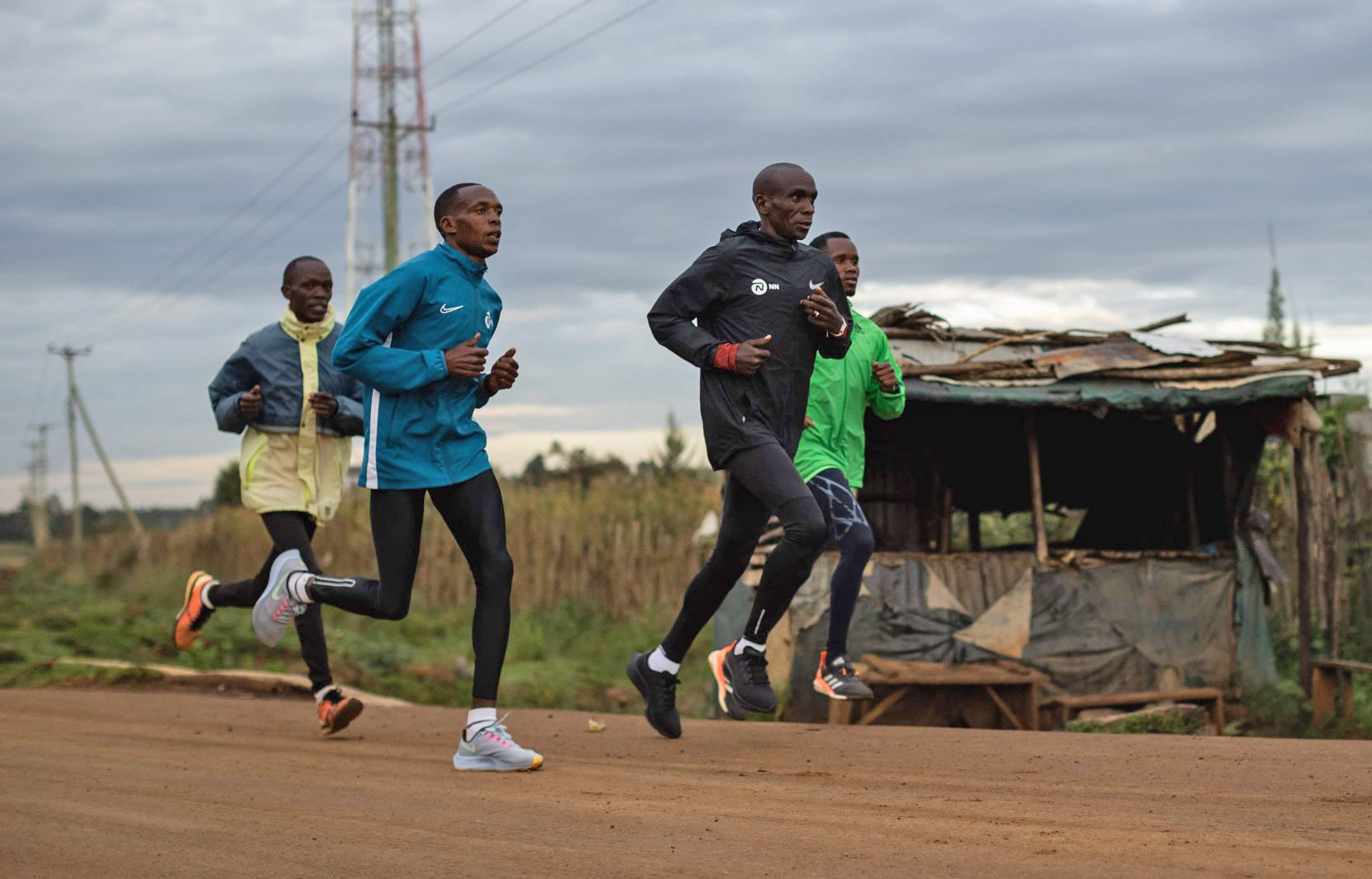 It will be the 37-year-old's third time racing in Japan – his first being at the 2007 World Championships in Osaka, where he claimed 5000m silver.
On his list of Marathon titles, Kipchoge boats four crowns from the London Marathon, Berlin three times and Chicago once. After racing in Tokyo, the only two major marathon races he will have left on his menu is Boston and New York.
The world record holder says he expects a different game all together as compared to the Olympic Games, but, having spent the last one and a half weeks in Japan, believes he is in the best condition to battle for victory.
"It will be different to the Olympic Games because it will be colder, but it has not changed my training. I'm preparing like I am for any other race, and I think I'm on the right track," Kipchoge said, speaking to NN Running.
Having trained well for the past three months, Kipchoge is anticipating victory. However, he will come under stiff competition.
Ethiopia's Shura Kitata, who won the 2020 London Marathon when Kipchoge placed eighth will be looking to topple the Kenyan. There's also world silver medallist Mosinet Geremew, who sits fourth on the world marathon all-time list with the 2:02:55 he ran in London in 2019, and Kenya's Amos Kipruto, who won world bronze in 2019 and has a best of 2:03:30 from 2020.
Meanwhile, Brigid Kosgei, holder of the women's Marathon world record will be out to pick victory in Japan, having finished second in Tokyo.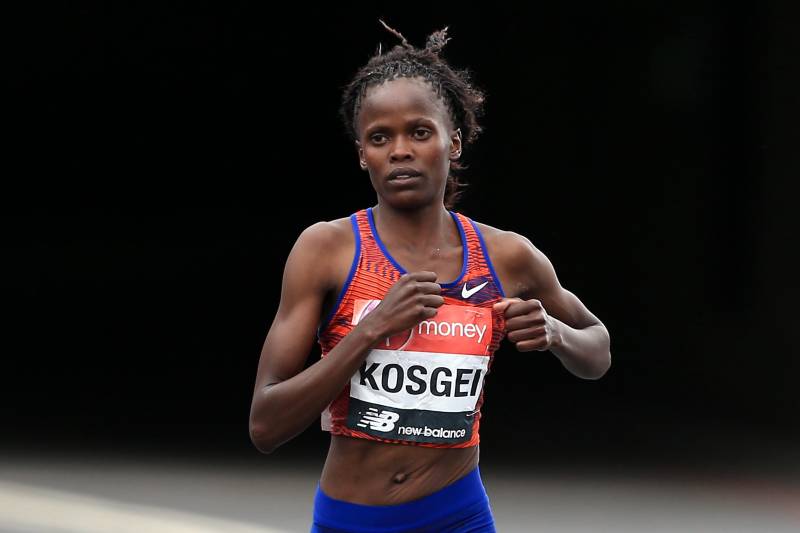 Kosgei will also have to hold off some strong opposition if she is to claim her fifth major marathon win.
The 28-year-old set her world record of 2:14:04 at the 2019 Chicago Marathon and went on to win the London Marathon for the second time the following year.
In Tokyo this time her biggest challenge could come from her fellow Kenyan Angela Tanui, who won last year's Amsterdam Marathon in 2:17:57, a time that places her 10th on the world all-time list, or Ethiopia's Gotytom Gebreslase, who won the Berlin Marathon last year on her debut at the distance.
Since her 2:20:09 to win in Berlin, Gebreslase has improved her half marathon best to 1:05:36 in Bahrain and the 27-year-old is looking to make another statement in Tokyo.
At the same time, USA's 2020 London Marathon runner-up Sara Hall will be looking to build on her PB of 2:20:32 set in Arizona that same year, following her 1:07:15 US half marathon record in Houston in January, while Ethiopia's Helen Bekele will be battling to go one better than her second place finish in the 2019 Tokyo Marathon.