Sports
Details about Umaga, what caused his death
Umaga is in the history books as one of the best wrestlers the world has ever seen. 
Umaga was a member of the Anoa'i family which is an American wrestling family. His relatives like The Usos and Roman Reigns are WWE superstars. 
Umaga died on December 4, 2009 after suffering two heart attacks on the same day. He was 36 when he passed away.
Edward Smith Fatu will always be remembered as one of the greatest wrestlers of all time. Edward Smith had several ring names such as Ekmo, Umaga, Eddie Fatu, Armageddon, Jamal and Osu Fatu. However, many wrestling fans knew him as Umaga.
Umaga was born on March 28, 1973. He was a member of the Anoa'i family. The Anoa'i family is a family of wrestlers. The family originates from the American Samoa. Some other members of the Anoa'i family are Peter Maivia, Haku and Yokozuna.
Umaga has two bothers who are also professional wrestlers. Sam and Solofa are Umaga's brothers. Umaga was a cousin to Roman Reigns, Yokozuna and The Rock. Umaga was the uncle of WWE superstars Jey Uso and Jimmy Uso.
He began his wrestling career in 1995. He was part of a tag team with his cousin Matt Anoa'i. Their tag team was known as 3-Minute Warning. At that time, Umaga was using the name Jamal.
In 2001, Umaga and his cousin signed a contract with World Wrestling Federation (WWF). Umaga and his cousin changed their tag team name from 3-Minute Warning to The Island Boyz. He used the name Ekmo.
In November 2001, Umaga and his cousin won the HWA Tag Team Championship. They defeated Shannon Moore and Evan Karagias to lift the title. Umaga and his cousin also won the Memphis Championship Wresting three times.
In September 2002, Umaga gained a reputation for being reckless on the ring as he injured several wrestlers. He became one of the favorite wrestlers on the ring.
However, things didn't go well with Umaga and his cousin for long. WWE terminated his contract in June 2003. WWE parted ways with Umaga because he was involved in a bar fight.
Umaga however signed a contract with Total Nonstop Wrestling Action (TNA) three months later. He formed a tag team with Sonny Siaki during his one year at TNA.
Umaga then moved to All Japan Wrestling in 2004. The legendary wrester spent one year at All Japan Wrestling before WWE reassigned him in 2005. He was a member of WWE until June 2009 when he wrestled his final match on WWE .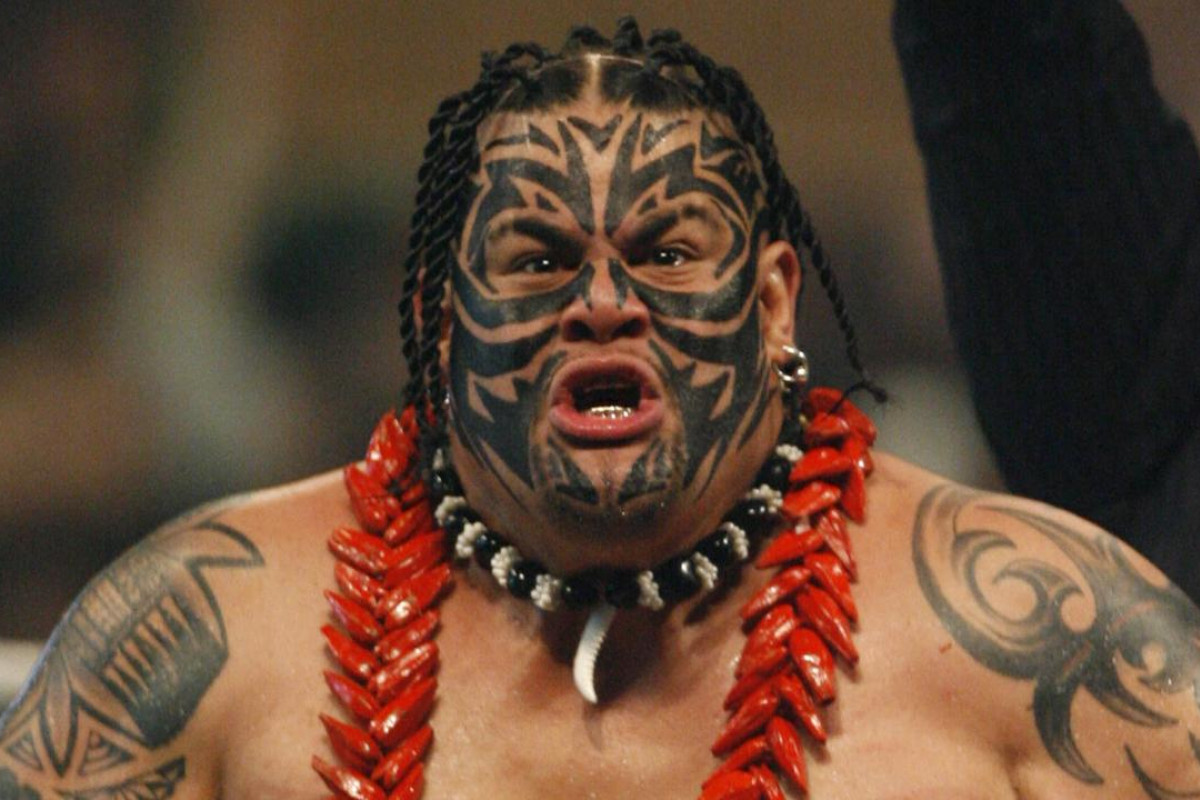 Umaga entertained wrestling fans for the last time on November 28, 2009. He was by then wrestling as an independent circuit.
Umaga suffered a heart attack at his home on December 4, 2009. His wife found him unresponsive with blood coming from his nose. The legendary wrestler was fighting for his life. The doctors placed him on a a life supporting machine. His heart was still pumping but he showed no signs of brain activity.
Umaga suffered a second heart attack on that day while on life supporting machine. The doctors pronounced Umaga dead at around 5p.m. Edward Smith Fatu was 36 years old when he passed away after two heart attacks.
According to toxicology reports, Umaga had three types of drugs on his body when he died. He had diazepam (Valium), hydrocodone (a painkiller) and carisoprodol (a muscle relaxant). Medical examiners at Houston also discovered that Umaga had liver and heart diseases.
According to the medical examiners, an acute toxicity of multiple substances made Umaga suffer a heart attack. The medical examiners concluded that Umaga's death was caused by his bad heart alongside repeated drug use. Umaga left behind a widow, L.T. Fatu with four children.
Umaga is remembered as one of the best wrestlers WWE has ever had. During his time as a wrestler, Umaga won prestigious titles due to his wrestling skills. He won the WWE Intercontinental Championship two times, HWA tag team championship alongside Kimo and WEW Hardcore tag team with Matty Samu.
Wrestling fans who watched Umaga during his prime days have fond memories of his incredible agility on the ring.