Sports
Justin Fashanu, first footballer to publicly come out as gay
Justin Fashanu is the first footballer to ever come out publicly as gay.
He suffered abuse from fans after revealing his sexual orientation.
Justin committed suicide in England barely a year after he hanged his boots.
Justin Fashanu might sound as a strange name to football fans in the modern world. The England international was the first footballer to publicly come out as gay.
Justin Fashanu was one of the best strikers in the world between 1978 and 1997. He is remembered as one of the first footballers to command a transfer fee of 1 million Euros. Justin had varying levels of success in his football career until he retired in 1997.
Justin Fashanu is an academy graduate of Norwich City. The legendary striker began his professional football career at Norwich City while he was just 17 years old. He was a very good dribbler and goal scorer. The Norwich City star was famous for his speed, ability on air and strength.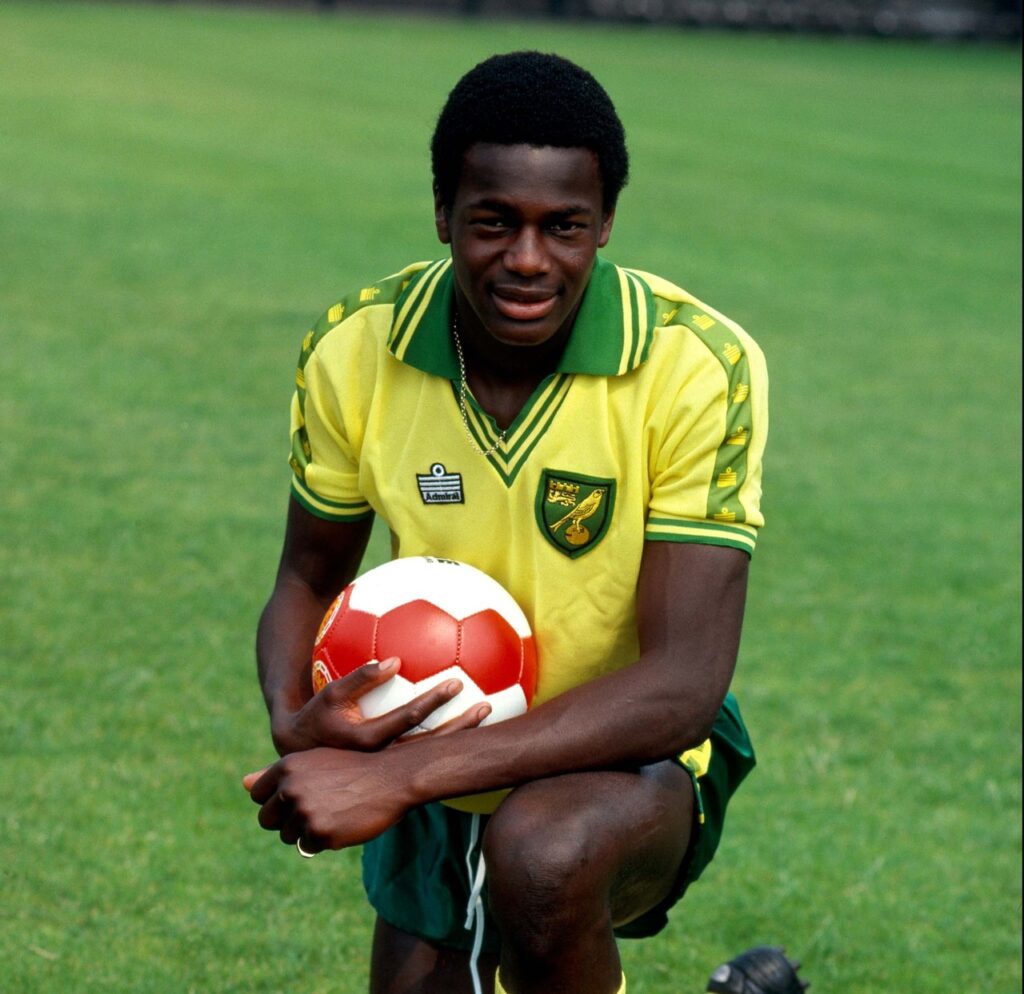 Justin was signed by Nottingham Forest from Norwich City in 1981 when he was 20. Nottingham Forest paid a transfer fee of 1 million Euros so as to sign Justin Fashanu. He become the first black footballer in England to command such a huge amount of money.
However, things didn't work out well for Justin at Nottingham Forest as expected. He didn't have a good relationship with Nottingham Forest manager Brian Clough. Brian Clough didn't like the rumors that Justin Fashanu visited gay nightclubs and bars.  It was the main reason why the two never had a good relationship.
Brian Clough barred Justin from training with the rest of the team because he was gay. Justin performed poorly during matches and only managed to score three goals in the whole of 1981-82 season. He was loaned to Southampton the following season.
Justin Fashanu and Nottingham Forest eventually parted ways in 1982. The agile striker joined Notts County FC where he continued with his amazing performance. However, things were never the same for him again. He suffered abuse on and off the pitch from the fans.
Justin later played for Brighton & Hove Albion, Los Angeles Heat, Edmonton Brick Men, Manchester City, West Ham United and Leyton Orient. Justin publicly came out as gay in October 1990 while playing for Leyton Orient. He revealed during an interview with the Sun tabloid press that he was generally accepted by his fellow players.
Justin also revealed that he had an affair with a married Conservative MP. He told the Sun tabloid press that he met the MP in a London gay bar and ended up in bed with him.
However, his teammates would often joke about his sexual orientation. He became the target of constant crowd abuse after revealing he was gay. Justin continued with his career despite the abuse from football fans. He played for several teams before retiring in 1997.
He then joined Maryland FC in the USL A-League as their coach in 1997. Things didn't go well with Justin in the United States as a seventeen-year-old boy claimed that he had raped him. Homosexual acts were illegal in Maryland state where Fashanu was living.
The assault was alleged to have taken place in Justin's apartment. He was questioned by the police on 3, April. However, he was not arrested. The police later came with arrest warrant on charges of first-degree assault, second-degree assault and second-degree sexual assault.
Fashanu was not in his apartment when the police arrived. He had already fled to England. He was found hanged one month later in a deserted garage where he was hiding. Fashanu left behind a suicide note.
He wrote on the note that he fled to England because he knew he could not get a fair trial in the United States due to his homosexual status. He also denied the charges stating that the sex was consensual. Fashanu added that he committed suicide because he did not want to give his family and friend any more embarrassment.
Justin's remains were cremated at City of London Cemetery and Crematorium.
Justin Fashanu's name is still remembered by football fans. The Justin Campaign was created in his honor to promote the inclusion of openly gay players in football. He was inducted into the National Football Museum Hall of Fame in 2020.