Sports
Oguchi Onyewu, Footballer who beat Zlatan Ibrahimovic
Zlatan Ibrahimovic is known for his violent nature on the pitch. 
Oguchi Onyewu is the footballer who fought and beat Zlatan Ibrahimovic.
Zlatan and Onyewu fought during a training session in Milan.
Zlatan ended up with a broken rib after the fight.
Zlatan Ibrahimovic is one of the best strikers in the world. The Swedish international has played for several top teams in the world. Zlatan has won trophies at Ajax, Juventus, Inter Milan, FC Barcelona, AC Milan, Manchester United and Paris Saint Germain.
The 2012 Golden Foot winner is currently playing for AC Milan in the Serie A. Zlatan Ibrahimovic is one of the most controversial footballers in the world. The former Manchester United man has been violent on the pitch several  times in his career.
He is feared due to his big body and height. Zlatan Ibrahimovic weighs 95kgs and is 195cm tall. The Swedish international has an honorary black belt in Taekwondo. Muhammad Ali is one of the role models of Zlatan Ibrahimovic. Most of Zlatan Ibrahimovic's teammates do not like crossing his lines due to his violent nature.
However, Onyewu Oguchi was tougher than Zlatan. The former AC Milan center back once crossed lines with Zlatan Ibrahimovic.  The incident happened while the two were teammates at AC Milan. Zlatan Ibrahimovic had just joined AC Milan on loan from FC Barcelona after a disagreement with Pep Guardiola.
Zlatan Ibrahimovic and Oguchi Onyewu had a fight one afternoon at Milan's training ground. The two didn't like each other from the beginning at AC Milan. On that afternoon, Oguchi Onyewu didn't look happy at the training ground. He wasn't talking to anyone during the training session.
Zlatan Ibrahimovic made an ordinary tackle at Onyewu during the training session. Well, Onyewu didn't like the tackle from Zlatan Ibrahimovic. The sliding tackle from Zlatan wasn't a vicious one but hell broke lose on him. Onyewu stood up and grabbed Zlatan Ibrahimovic by his neck.
Onyewu and Zlatan Ibrahimovic started fighting immediately. Blows were exchanged between the two heavyweights as they rolled on the ground. According to their former teammate Gennaro Gattuso, it took ten men to separate them and the fight took 25 minutes.
Zlatan suffered a broken rib after the fight. Onyewu on the other side had no serious injury. AC Milan manager Massimiliano Allegri stopped the training session immediately and everybody went home.
Zlatan Ibrahimovic went ahead and wrote on his autobiography that nobody won the fight. According to the Swedish international, Onyewu was a monster just like him so he didn't see a clear winner.
Oguchi Onyewu who had joined AC Milan from Standard Liege was loaned out to FC Twente the following season. He was eventually released by AC Milan to Sporting CP in 2011. Many football fans do not know the whereabouts of Oguchi Onyewu after his fight with Zlatan Ibrahimovic.
Oguchi Onyewu later played for Malaga, Queens Park Rangers, Sheffield Wednesday, Charlton Athletic and eventually Philadelphia Union. He announced his retirement from professional football in 2017. Oguchi Onyewu represented United States in international competitions. He participated in the 2006 and 2010 FIFA World Cup tournaments.
In his football career, Oguchi Onyewu won several trophies including the Belgian First Division title two consecutive times. He won the CONCACAF Gold Cup three times with the United States.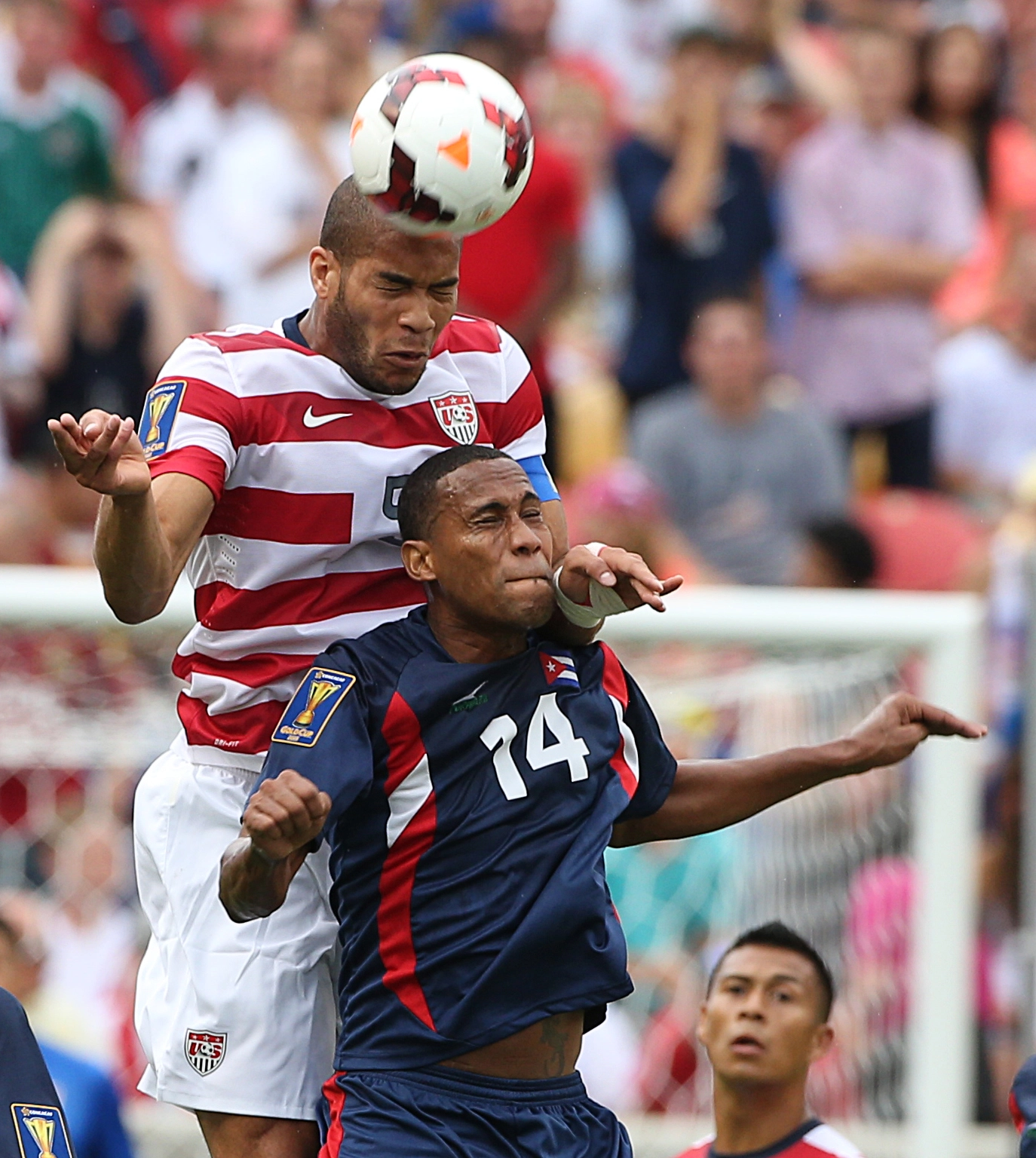 Well, Oguchi Onyewu's parents are Nigerians. His parents are from the Igbo community. They moved to the United States to continue with their studies in Washington D.C. The former center back is a practicing Catholic also holds the Belgian citizenship. Onyewu fluently speaks English, Portuguese, French, and Italian.
After his retirement from professional football, Onyewu co-opened a sports performance facility in the United States. At the beginning of 2020/21 football season, Oguchi Onyewu was appointed as the secretary general for Vitron FC in Belgium.
However, he later quit the job and returned to America. As of now, the American star is the sporting director of Orlando City B which plays in the MLS.
Oguchi Onyewu is not a common name among football fans. However he is remembered as the footballer who stood up against Zlatan Ibrahimovic and fought him.