Sports
Lewis Hamilton to race at the Canadian Grand Prix despite pain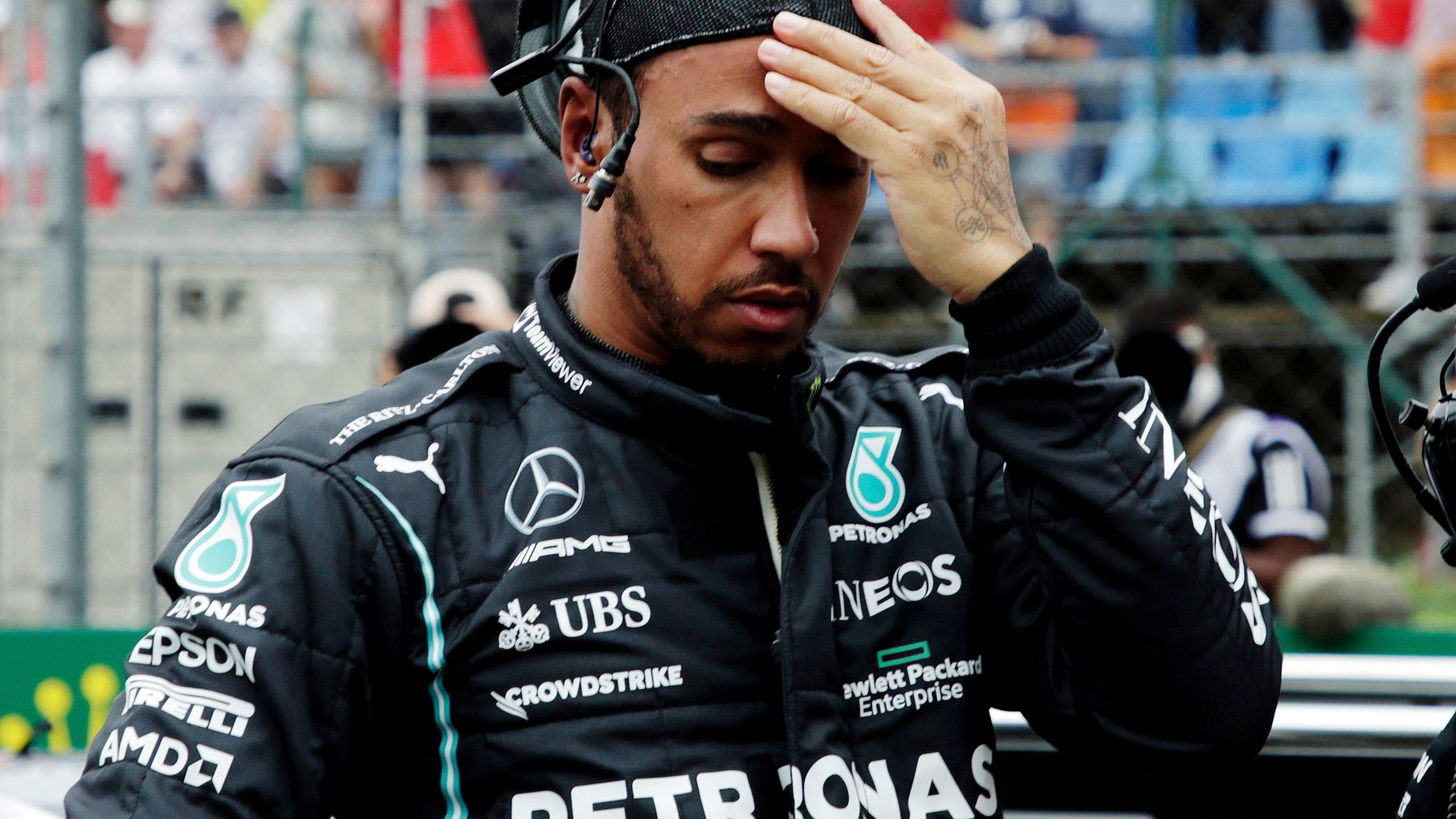 Lewis Hamilton to race at the Canadian Grand Prix despite pain. Photo: Eurosport
Lewis Hamilton described the race in Azerbaijan as the "most painful" of his career due to his car bouncing severely

Following the race weekend, Mercedes team principal Toto Wolff said he was in doubts about the Canadian GP

The seven-time world champion took to social media on Monday to update on his fitness

Hamilton finished fourth for Mercedes but found it difficult to get out of his car at the end
Despite suffering back pain in Azerbaijan, Lewis Hamilton says he will race at the Canadian Grand Prix this weekend and "wouldn't miss it for the world."
After the race in Baku on Sunday, Hamilton said the pain he felt from his car bouncing meant he was praying for the race to end.
Mercedes team principal Toto Wolff claimed that the F1 star was "definitely" at risk of missing the race, with back-to-back race weekends and practise in Montreal beginning on Friday.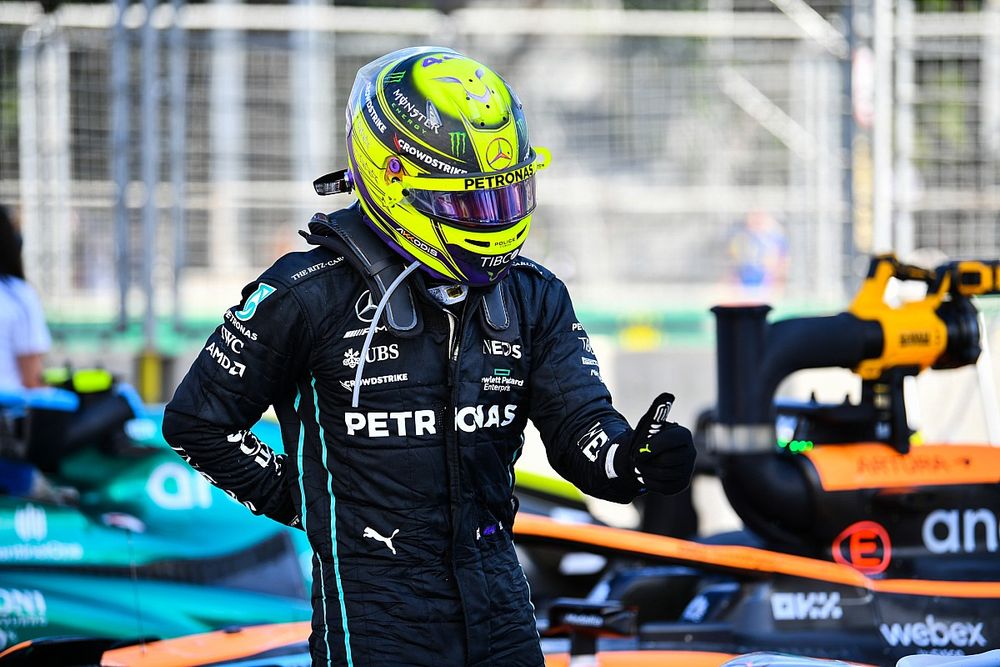 On Monday morning, Hamilton took to social media to provide an update. He said he was sore and bruised but would be racing this weekend in Canada.
"Yesterday was tough, and I had some troubles sleeping but have woken up feeling optimistic today. My back is a little sore and bruised, but nothing serious.
"I'll be there this weekend, and I wouldn't miss it for the world. Wishing everybody an amazing day and week."
The Briton had expressed concern about the upcoming race in Montreal, describing it as "the toughest race" of his career.
Hamilton had encountered serve discomfort during practice and qualifying in Baku, and the Mercedes driver had expressed concern about finishing the race.
The Brit appeared to be in pain after the race in Baku, as he needed Mercedes staff to help him out of his car.
 He was seen holding his lower back as he walked away from his vehicle while his hand remained behind him during later interviews with the media.
Following 51 laps of the Baku City Circuit, Hamilton finished fourth for Mercedes but found it difficult to get out of his car at the end, claiming he was only capable of reaching the chequered flag due to adrenaline.
Hamilton stated that the Arzebaijan GP was the most painful" race he has ever experienced due to his car's high-speed bouncing.
He went on to say that the car bounced so severely at the start of Baku's pit straight that he was afraid he'd crash.
Since the beginning of the year, Mercedes has been plagued by bouncing, which various factors can cause.
Porpoising, a new thing in cars for the 2022 season that causes them to bounce on their suspension at high speeds, has caused problems for some F1 drivers, including Hamilton, this season.
The Mercedes driver has yet to mount a serious challenge for an eighth world title, and he currently sits sixth in the driver standings and 88 points behind Max Verstappen.
Following Sunday's race, team boss Toto Wolff said Hamilton was "definitely" a doubt for the Canadian Grand Prix, but Hamilton later tweeted to tell his fans he'd see them all next week.
Teammate George Russell, who finished ahead of Hamilton, believes that more discussions about bouncing and porpoising are needed.