Sports
Barcelona's top ten highest-paid players in 2022
FC Barcelona have made some big signings this summer despite being in a financial crisis. 

Barca is one of the teams which pay their players huge salaries. The highest-paid player at Barcelona earns 560,962 euros every week.

The Catalans want to offload some players from their squad to balance their wage bill. They are also urging their players to take pay cuts. 
FC Barcelona are in a financial crisis. However, the club has still managed to sign some of the best players this summer.
The top players who have joined Barcelona this summer are Robert Lewandowski, Andreas Christensen, Raphinha, Jules Kounde and Franck Kessie. 
Football fans wonder how the Catalans pay their players, yet the club is navigating a financial crisis. As per reports, FC Barcelona wants to offload several players to balance their wage bill next season. The Catalans have also been urging their players to take pay cuts as well.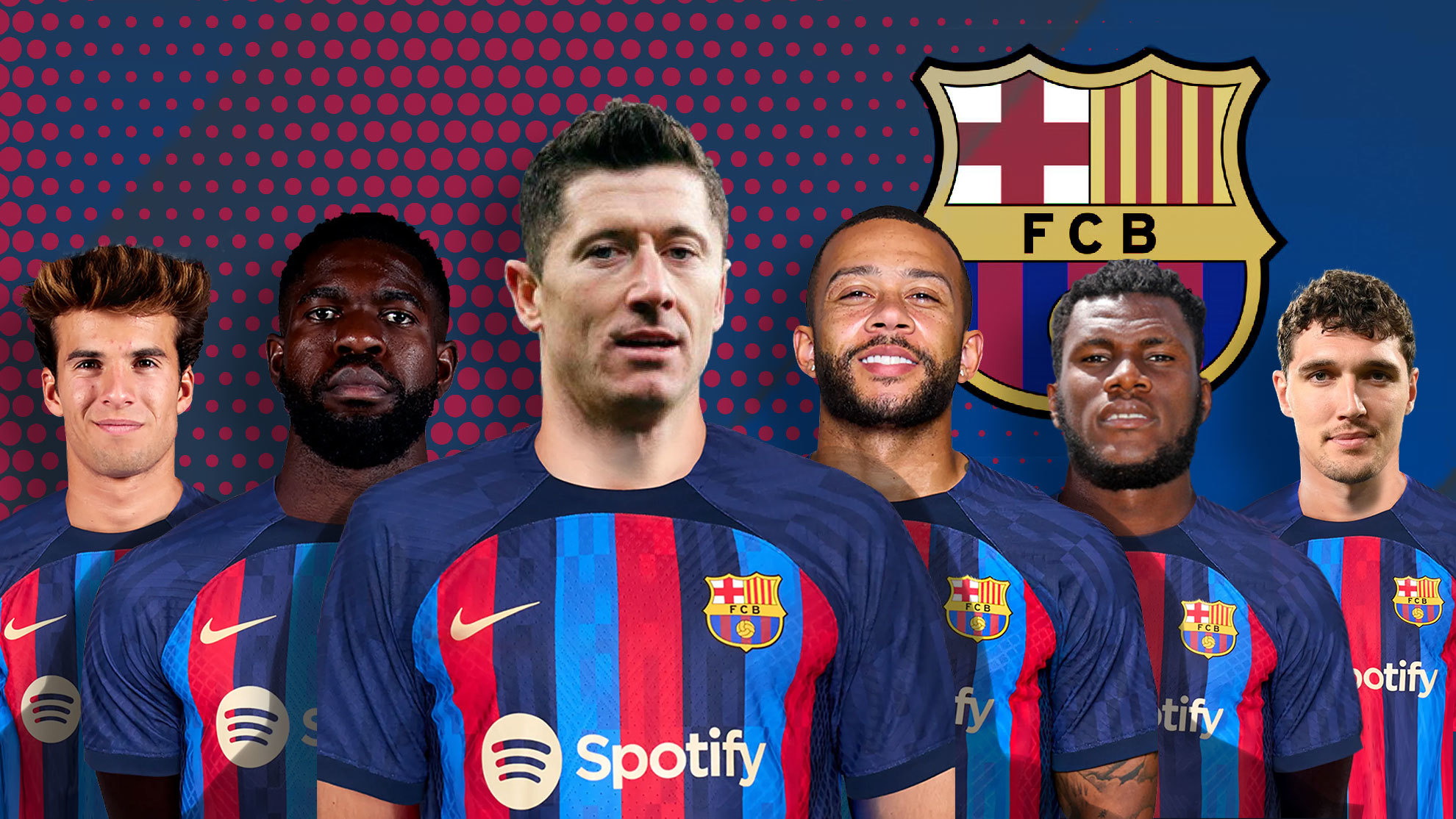 This article will look at Barcelona's top ten highest-paid players in 2022. 
10. Pierre-Emerick Aubameyang
Pierre-Emerick Aubameyang joined FC Barcelona in January after terminating his contract with Arsenal. The African star is among Barca players who are highly paid. 
Aubameyang earns 220,385 euros a week at FC Barcelona. 
9. Raphinha
Raphinha is one of the players who made headlines this summer transfer window. The Brazilian winger rejected a move to Chelsea and chose FC Barcelona. 
The Catalans appreciated Raphinha joining them by making him one of the highest-paid players at the club. The former Leeds attacker earns 240,385 euros weekly at Camp Nou. 
8. Franck Kessie
Franck Kessie joined Barcelona on a free transfer this summer. Barcelona offered the former AC Milan star a contract that earns him 260,385 per week at Camp Nou. 
Kessie is one of the best box-to-box midfielders in the world and deserves the huge wages he receives. 
7. Ousmane Dembele
Prime Ousmane Dembele is one of the best players the world has ever seen. The Frenchman has, however, struggled in La Liga due to injuries. 
Barca believes Ousmane Dembele will be in stellar form starting from next season, and that's why they offered him a new deal a few weeks ago. Dembele earns 264,423 euros weekly in his new contract. 
6. Ansu Fati
Ansu Fati is another player who has struggled at Barcelona due to injuries. However, the La Masia graduate is among the best attackers in the La Liga. 
Ansu Fati signed a new contract in October 2021 that keeps him at Barcelona for six years. His contract included weekly wages of 268,269 euros every week. 
5. Miralem Pjanic
Miralem Pjanic's transfer to Barcelona did not work out as expected. The former Juventus midfielder made six appearances for Barcelona in his debut season before being loaned out to Besiktas last season. 
Pjanic wants to stay at Barcelona next season. The midfielder earns a dazzling 300,385 euros at Barca despite his struggles with the Catalans. 
4. Robert Lewandowski
Robert Lewandowski has established himself as one of the best strikers in Europe. The Polish attacker joined Barcelona from Bayern Munich this summer for 45 million euros. 
Robert Lewandowski earns 360,577 euros weekly at Camp Nou. 
3. Jordi Alba
Jordi Alba is one of the FC Barcelona veterans moving to the twilight of their careers. The Spanish left-back has been at Barca for ten years now. 
Alba is one of the highest-paid Barcelona players. He earns 400,577 euros every week at FC Barcelona. 
2. Sergio Busquets
Sergio Busquets is one of the best defensive midfielders to ever play the game. He is one of the players who have played a huge role in Barcelona's success in the 21st century. 
The Catalans offered Busquets a five-year contract in 2018 that earns him 423,077 euros per week in wages. 
1. Frenkie de Jong
Frenkie de Jong has been making headlines this summer transfer window. The midfield maestro is one of the players Barcelona are willing to release this summer transfer window. However, de Jong wants to be part of Barcelona next season.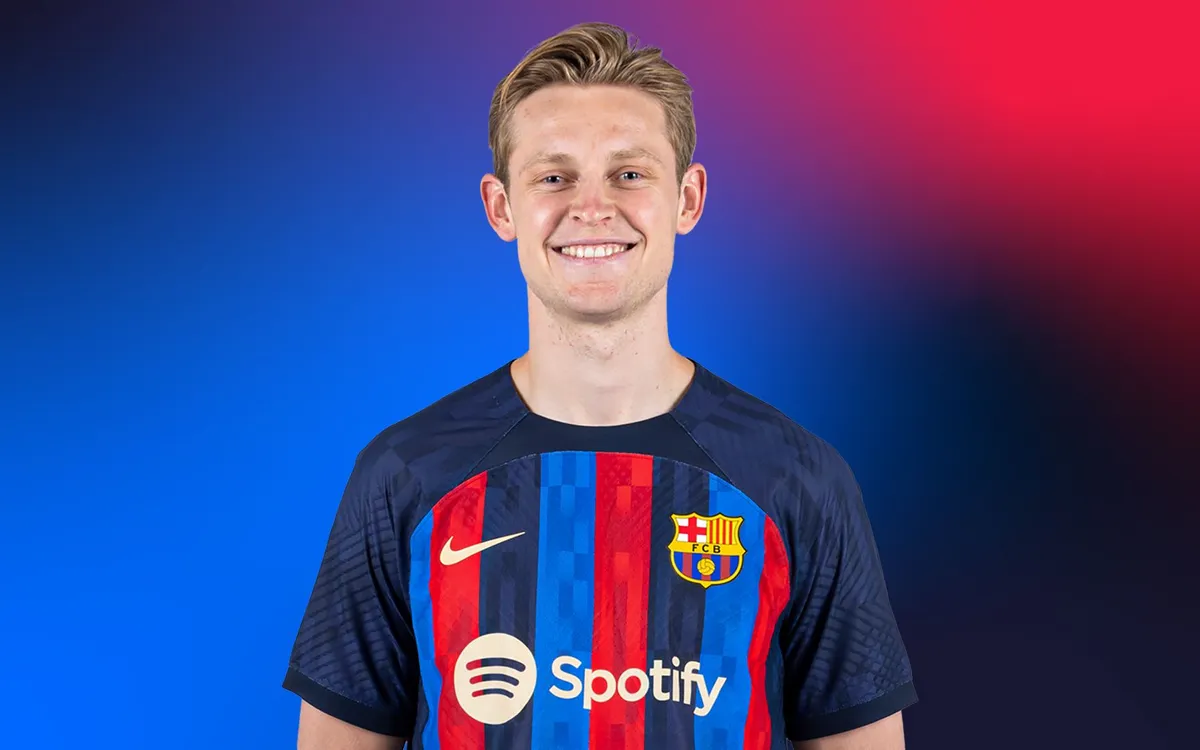 De Jong is the highest-paid Barcelona player in 2022. The Dutch midfielder has a lucrative contract earning him a whooping 560,962 euros weekly. It is obvious that the Catalans want to offload Barca due to the huge wages they pay him. Barcelona owes de Jong 17 million euros in deferred payments. 
Manchester United are monitoring de Jong's situation at Barcelona and could soon land him at Old Trafford before the transfer window is closed.